As we become more and more dependent on technology for everything from working to sleeping, we list down a few tools that you wouldn't mind being dependent on!
KANBAN FLOW
A Lean project management tool with an intuitive user interface, simple to learn and use. The Kanban board is divided into columns providing a clear overview of your workflow. You can instantly see what your team members are working on now, what tasks they have completed, and what is coming up, kanban boards can be created exclusively for a particular project to keep track of the progress.

Kanban has various features, adding subtasks under each task, limit the number of tasks in your in-progress column to avoid bottlenecks, add due dates, colour code tasks, add recurring tasks, filter tasks on the user, due date, or colour, as well as time your tasks. You can also attach documents, Google Drive docs etc to the task on your Kanban board.
SLACK
Slack is one of the best modes of workplace communication.
You can create different channels and add relevant members for each project/topic of discussion on one channel. You can share everything from text messages to images, and documents. This app also allows the integration of various other services like Google Drive etc on the basic Slack platform itself. To top it off, Slack enables you to lighten work conversation also with fun stickers and emoticons!
Google Drive
Google Drive is a file storage and synchronization service developed by Google. Google Drive allows you to store files on their servers, synchronize files across devices, and share files.
It's one of the best tools to create and share documents, as well as edit, or work on it in sync with your team members. You can leave comments within the document, use the internal chat option while you work on the document together. You can even work offline, and ensure your work gets synced into the document the next time you're online.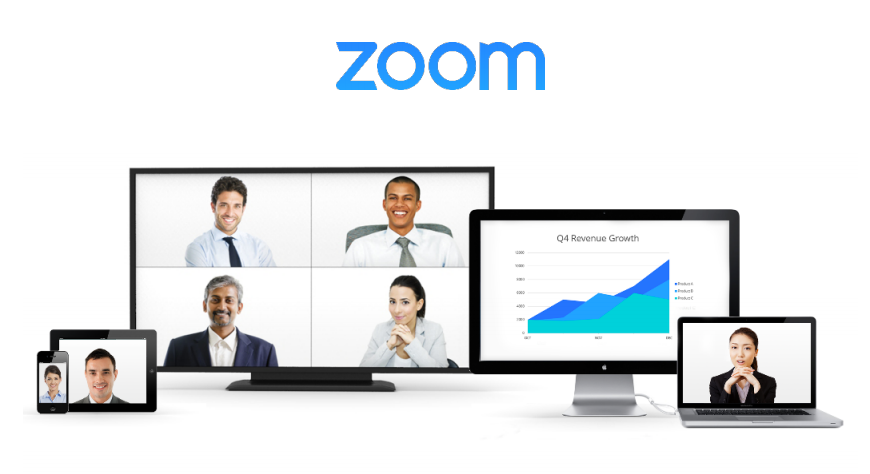 Zoom Meetings for desktop and mobile provides the tools to for meetings. The video and audio meeting platform enables group collaboration, video webinars, integrate meeting schedule with other organization apps, etc. You can record meetings locally or on the cloud.
How many times have you woken up from sleep realizing you have a video conference in less than 5 minutes but thanks to Zoom's coolest features Virtual background and touch my appearance that will help you overcome that nightmare.
AnyDesk is a proprietary remote desktop tool. It provides bidirectional remote access to computers running the host application, which can be installed on all common operating systems.
For software vendors or app developers powerful remote assistance allows you to provide better customer service and fast problem-solving solutions.
Let us know in the comments if these tools help you boost productivity, or share your preferred productivity tools with us!
-Sanjana Bharadwaj, ClayWorks